Alignment of
brand and portfolio
Schlossfabrik Heusser AG is a traditional family business based in Wynau, Switzerland. Founded in 1921 by Adolf Heusser, Heusser has been manufacturing high-quality handles and locks for cupboards and doors for 100 years. The fourth generation has been running the successful family business since 2006.
The cooperation between Schlossfabrik Heusser AG and BUDDE BURKANDT DESIGN is characterized by great trust and the common vision of aligning the brand and portfolio based on the company's tradition for the future.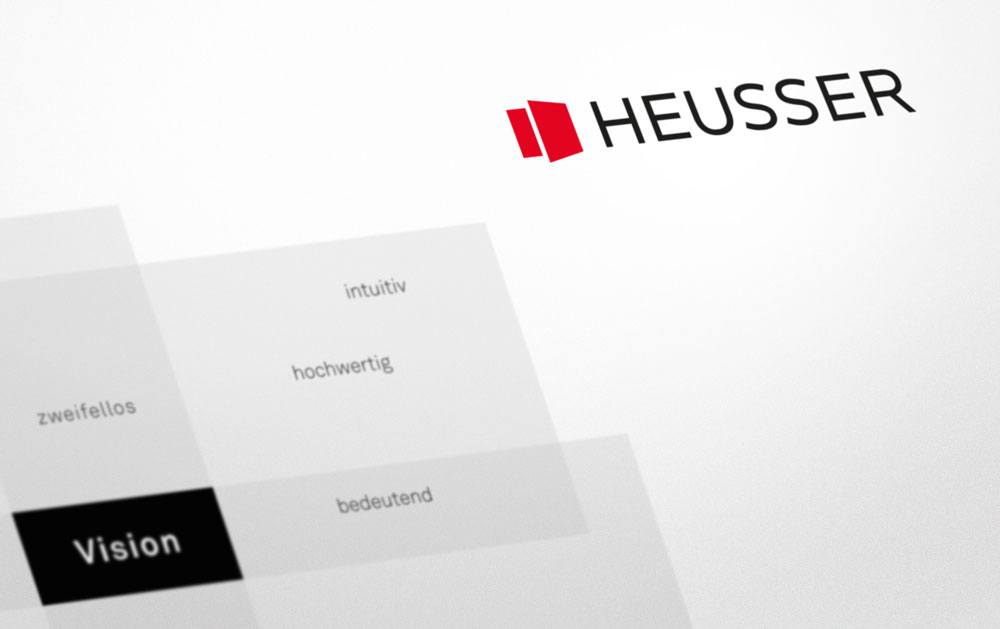 Independent
The new development of the brand image focuses on the logo as the central element of corporate communication. The new logo is easy to read and scalable. As a representative of the brand, it is a significant recognition feature in digital and analogue media.

Contemporary
The website conveys a clear and contemporary image of the company – clearly structured and intuitive to navigate. The various product solutions are presented in an inviting and high-quality manner. Room scenarios illustrate the versatile application possibilities of the products.

Recognizable
Clearly structured according to content and staged with brand-specific image compositions, the catalog contains the complete portfolio and answers questions about all products and solutions.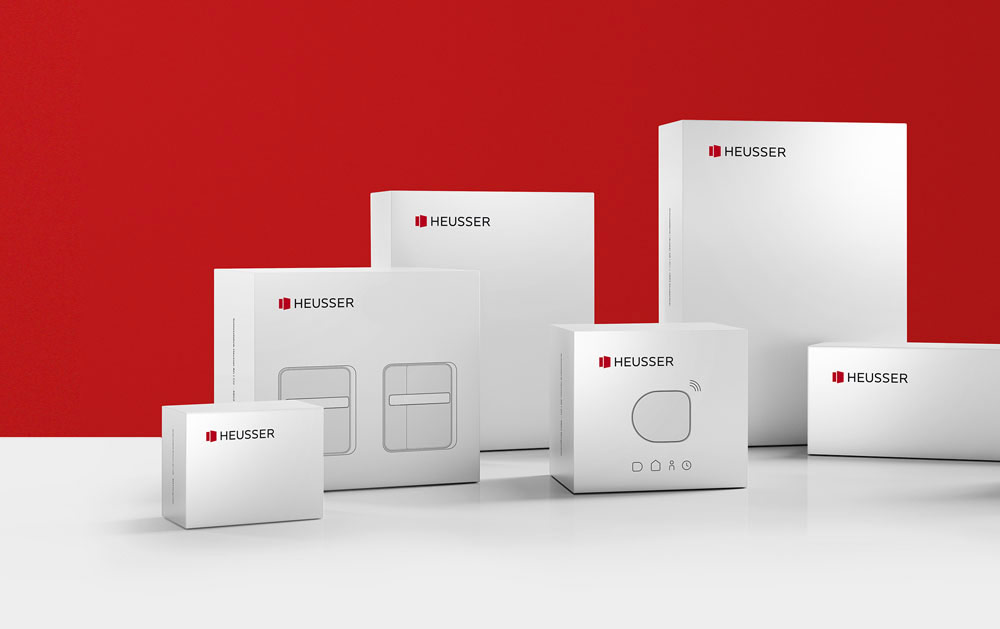 High-quality
In terms of sustainable feasibility, the product packaging has been reduced to the essentials – a plain white box with the prominently positioned Heusser logo. The core products are highlighted by drawings on the packaging.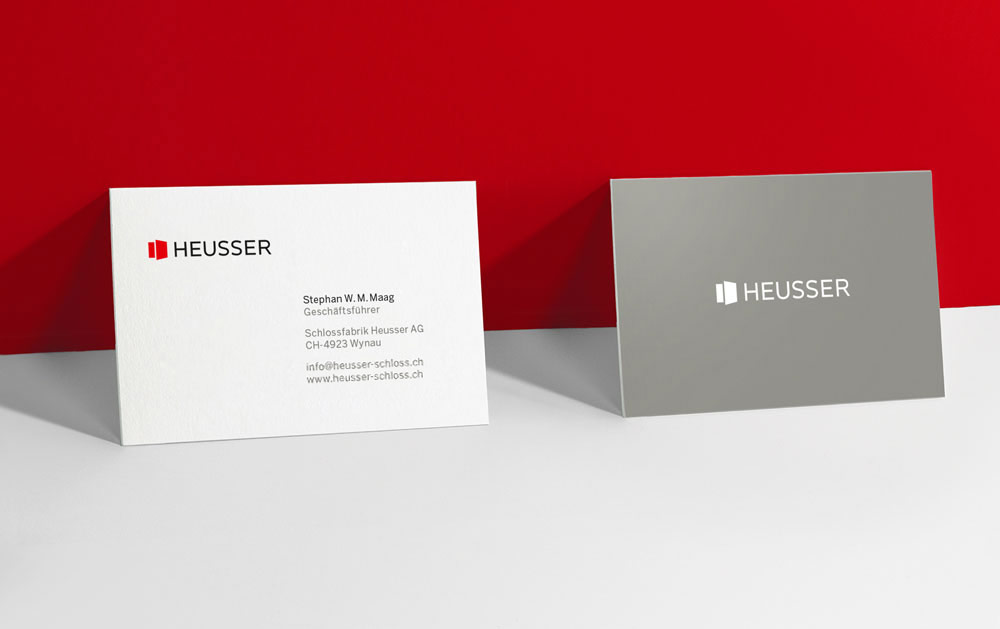 Unique
The implementation of the corporate design in all channels creates a unique experience of the brand Heusser Schlossfabrik – from the business card to the installation instructions. As a central brand element, the logo is positioned prominently with generous space.
Digitale Knob – App
The digital knob 3495 features an electronic access solution for cupboards, roller shutters, drawers, and office furniture. The dedicated app can be used to control and adjust access criteria according to personnel, time, and area requirements. The design of the app is geared towards a wide target group, brand-specific esthetics, and an intuitive interface.
Digitale Knob – Product
The iconic shape of the Digital Olive is a unique selling point for the Heusser brand. The product stands out from the competition in terms of form and function and can be clearly assigned to the brand. Its ergonomic form is suitable for a range of hand positions and movements – drawers can be opened safely, roller shutters can be lowered or raised, and cupboard doors opened or closed with ease.
Inset Lock Series 9
The Heusser inset lock Series 9 is a fitting system for emergency doors with a low installation depth. Due to the modular structure and the acceptable design, the 9 series allows multiple solutions that can be integrated into different architectural environments, thus having a wide field of application.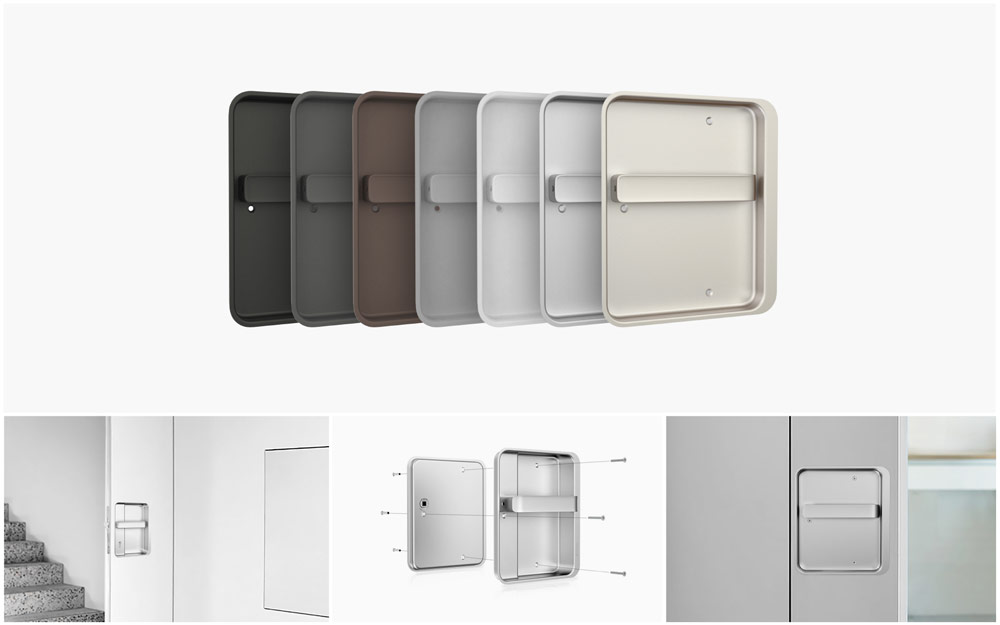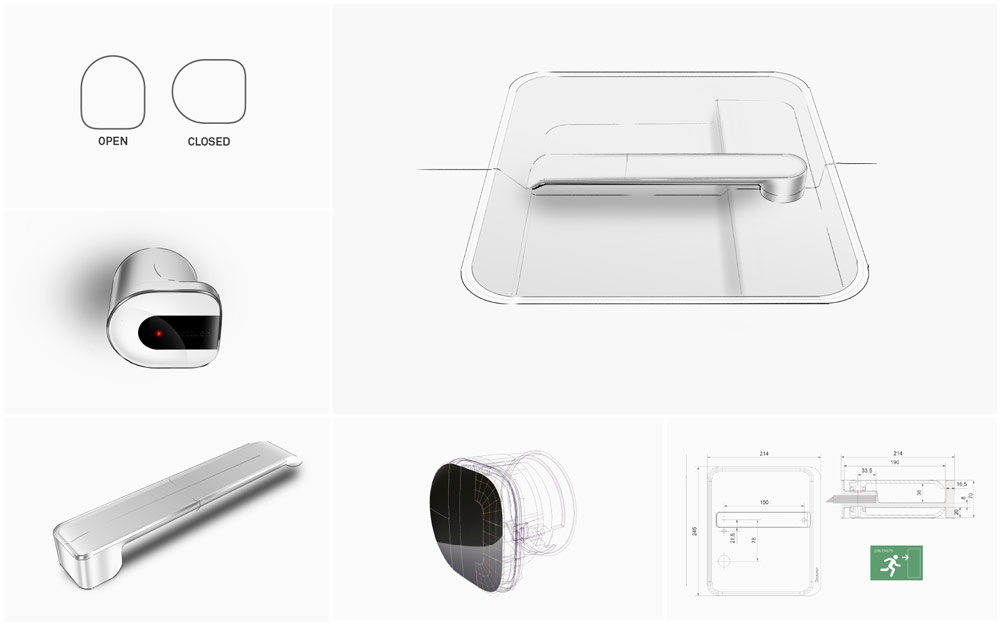 Fields of work
Our work for Schlossfabrik Heusser includes the development of the holistic brand identity, which makes the brand message tangible at all touch points:
– Corporate identity
– Logo & naming
– Marketing materials
– Packaging design
– UI design
– Product design
– Visualization
– 3D CAD design data
– Color, material, finish
---