Our design process – refined through more than 100 projects for more than 30 international brands
We work for global and mid-size companies. We combine strategic thinking with innovative solutions, excellent design and a high level of competence in implementation. We offer a comprehensive range of skills in the field of product strategy, design and development, acquired over the last 15 years through numerous projects for national and international clients in various different fields of industry.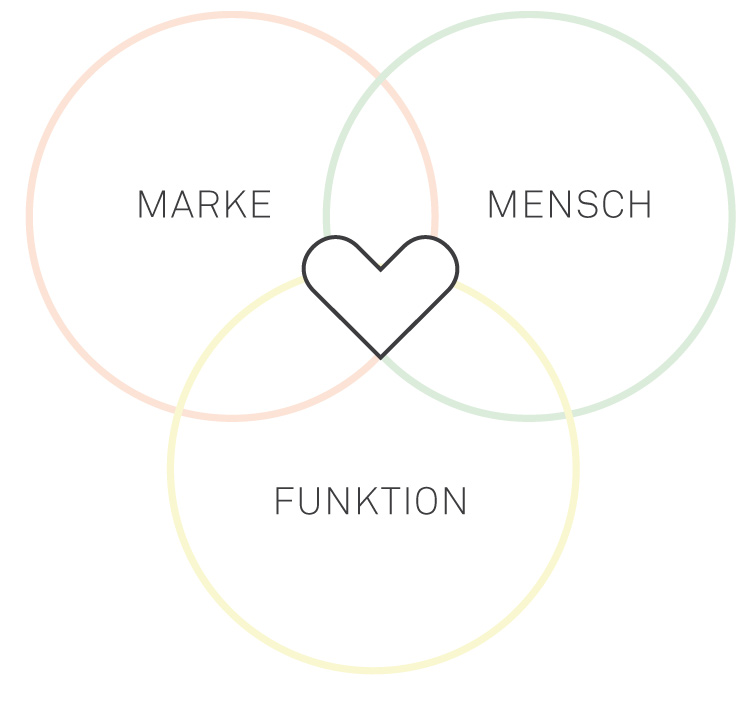 Produkt design
Design guidelines
Visualization
3D cad implementation
Prototypes
CMF
Manufaction support
Design strategy
Market research
Portfolio analysis
Competitor analysis
Trend research
Potential analysis
Design direction
User interface
Interaction design
Visual design
Information architecture
Mobile applications
Icon design
Innovation
Concepts & visions
Design thinking
Innovation development
User experience
User insights
Customer journey
User centered design
Usage scenarios
Corporate identity
Brand strategy
Naming
Logo
Print & digital
Marketing materials
Packaging design
Graphic design
Prototypes
Pattern layout
Instruction manuals
Our partner
Market research
Web / app development
Construction / tool design
Interior architecture / exhibition design
Photo / video production
Strategy / Innovation
It is our goal to strengthen brands through innovative solutions and context oriented design. Our design strategies are geared individually towards your brand, vision, market position and target group. We recognize consumer preferences and needs, identify market gaps and market potentials and meet them through target-oriented product strategies and design. By synchronizing brand and product, we are able to boost business, sharpen brand Image and create innovative solutions for the future.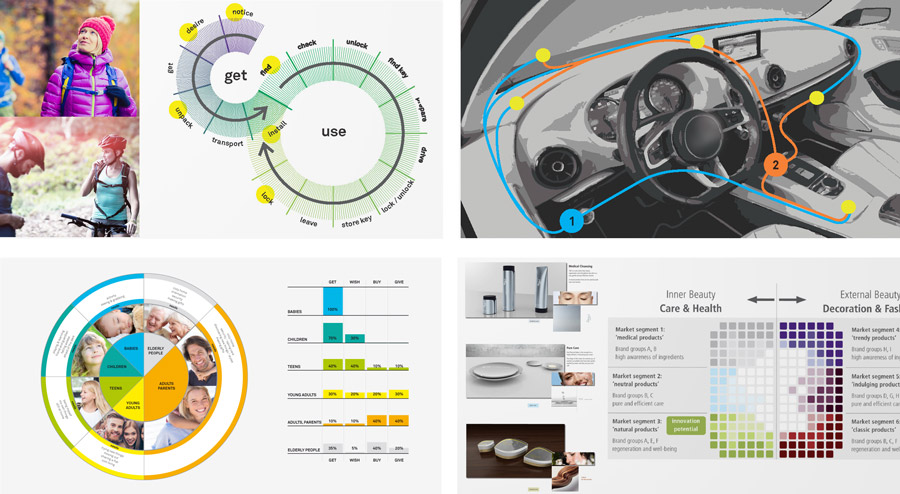 Design
We believe in the potential of each and every product to be original and individual. We are passionate about finding what makes something special and nurturing it so that we can then mold that product into something quite unique. With function, ergonomics, aesthetics and marketability in mind, we create designs that enrich the user experience and clearly set our clients apart from their competitors. To ensure that unique designs consistently become successful products, we see the process through from start to finish, from idea to market maturity.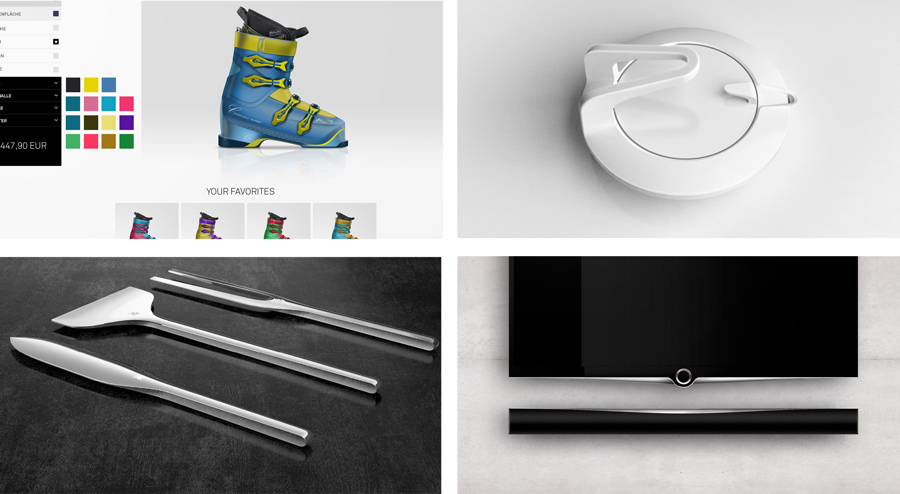 Realization
During the implementation process, it is important to achieve the highest possible quality of end product. The 3D data we produce ensure the highest surface quality and are compatible with all established design programs. We have experience of working on many implementation processes with manufacturers in Europe and Asia. Beyond our own area of expertise, we also work with partners in the fields of development, construction and molding technology.