Design
concepts
---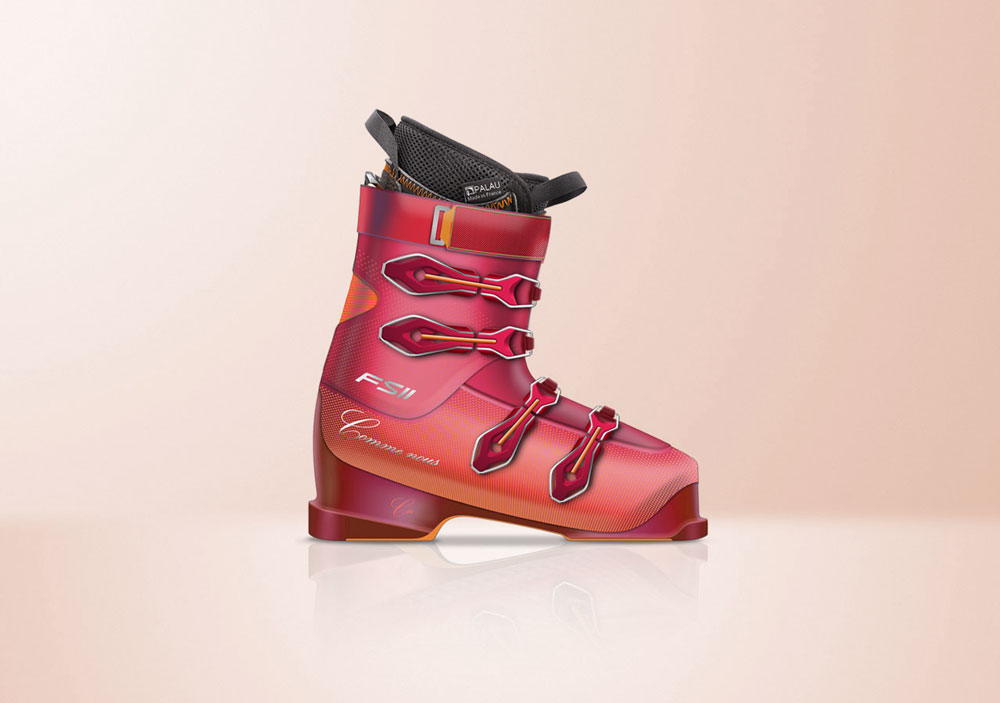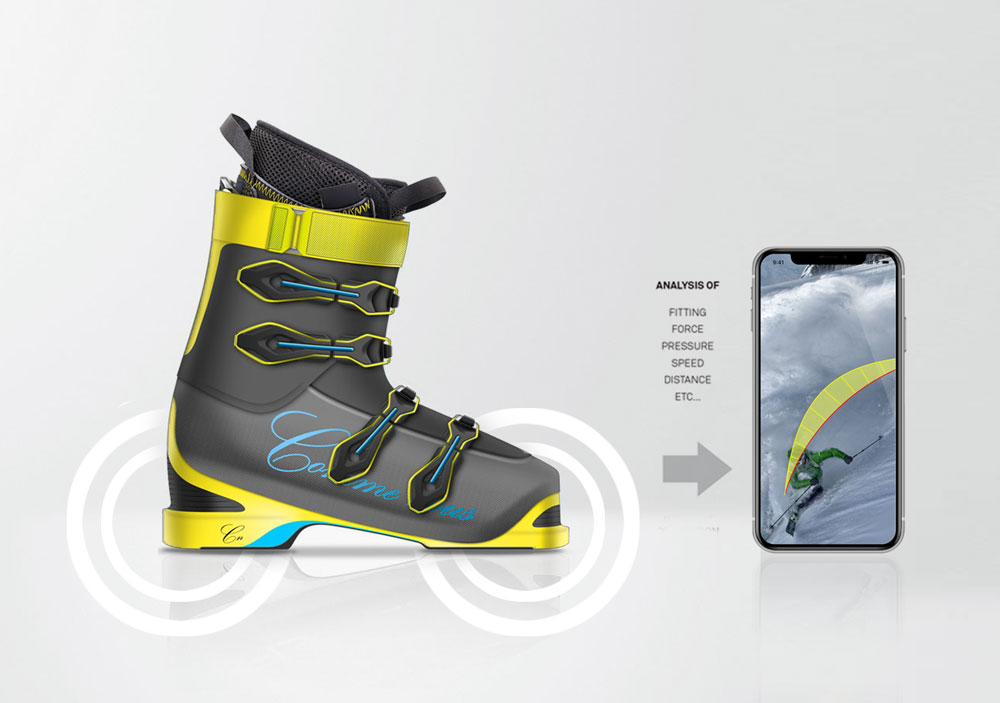 Ski Boot Vision 2013
The DNA of this women's ski boot design is the visual connection to the binding. The characteristic optical separation of sole and shoe creates a high recognition and indicates the special feature of the sole to analyze driving behavior. In terms of an efficiently planned portfolio, by adapting color, material, structure, applications and prints, an aesthetically relevant basic model can be economically modified to suit varying target groups.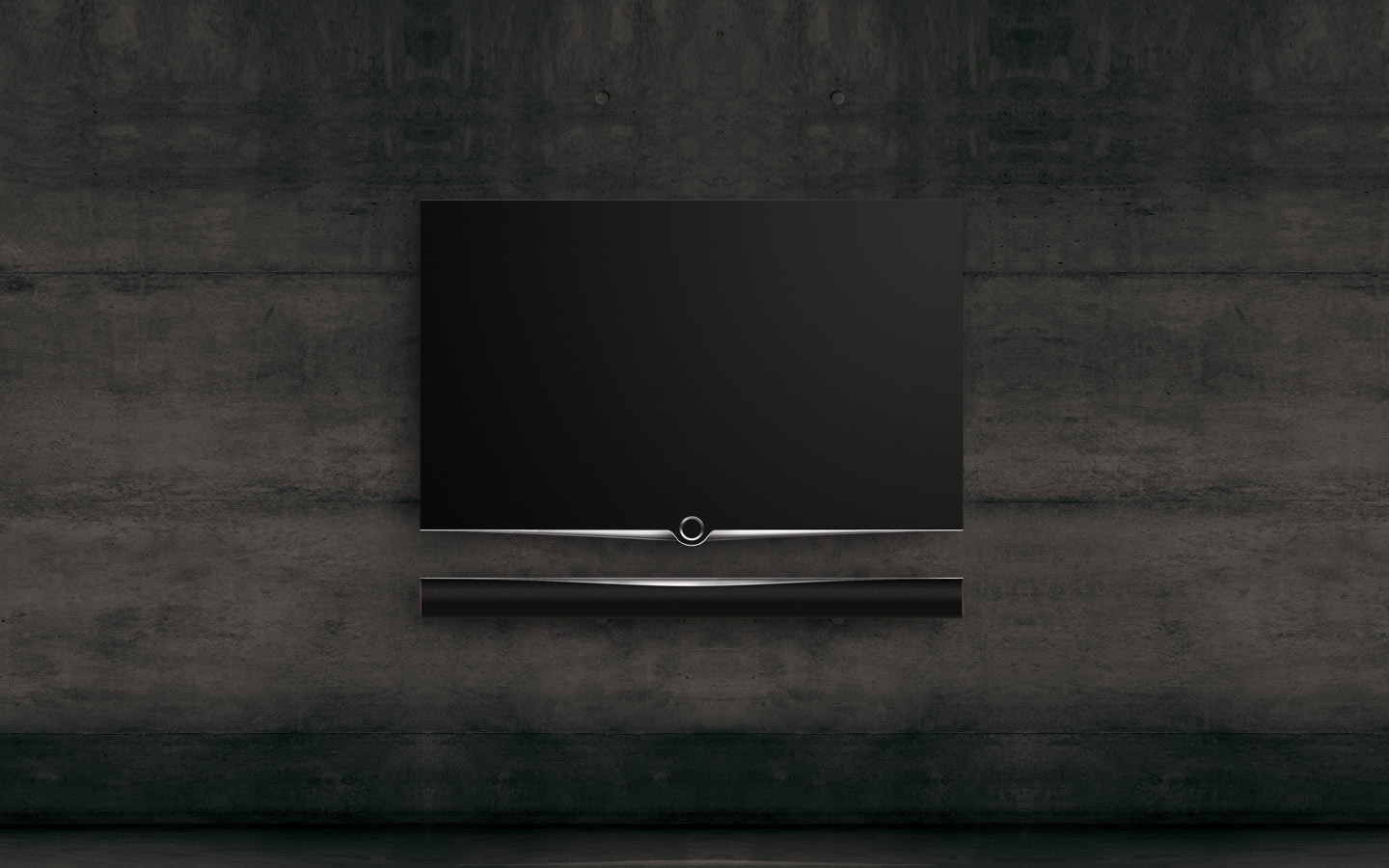 TV Vision 2006
The field of consumer electronics and LCD design offers great freedom for the formal expression of technical innovation. At the same time, the demand for almost borderless screens poses a challenge to the design, especially regarding the recognition of the individual brand. The TV concept is reduced to a calm surface, where attention is effectively drawn to the brand symbol and the DNA element.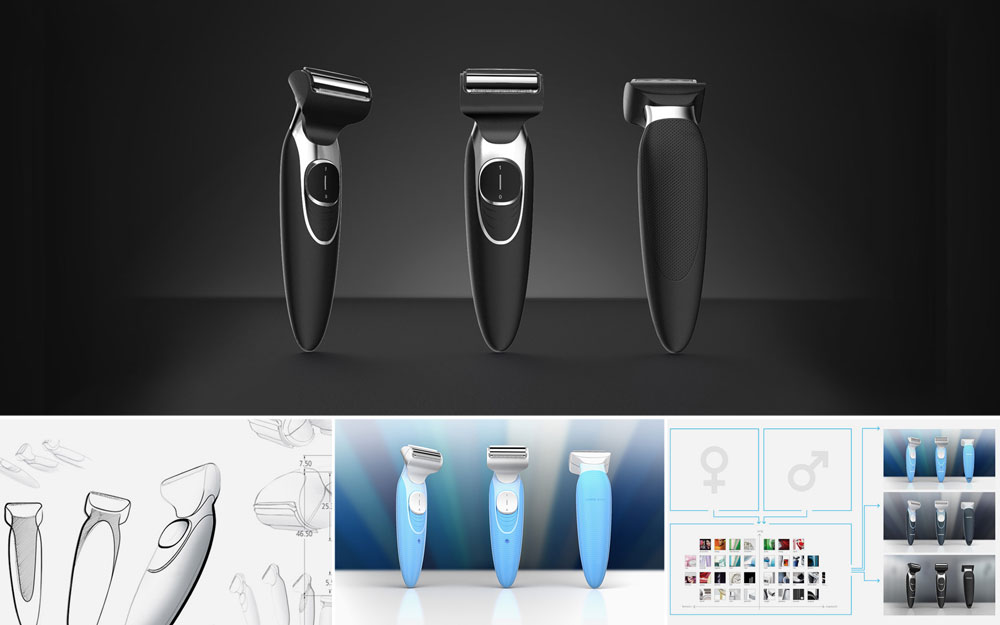 Shaver Vision 2009
The design of the razor aims to be attractive across genders. Depending on the combination of color, material and surface, the basic body allows different effects to unfold. This enables a wide range of design options for different target groups within a single tooling concept.
Kitchen Helper Vision 2010
The Keep It Clean storage system holds all cleaning items used for rinsing. It not only keeps the sink hygienically clean, it also enhances the look of the whole sink area by neatly organizing all the washing up accessories. The system comprises a water collecting receptacle as well as good ventilation and is easy to clean. The individual stainless-steel elements can be assembled with minimal tool costs.
Keypad Vision 2010
The keypad design concept offers a wide variety of possibilities to individualize the product. This allows the aesthetics of the keyboard to be integrated into the private work environment as well as facilitating the customization of individual brand requirements in the B2B area.
Cosmetic Vision 2010
This study is based on a user survey on the needs behind the different segments of the cosmetics market. We translated the results into formal characteristics and used them to develop market-relevant designs for the respective segments.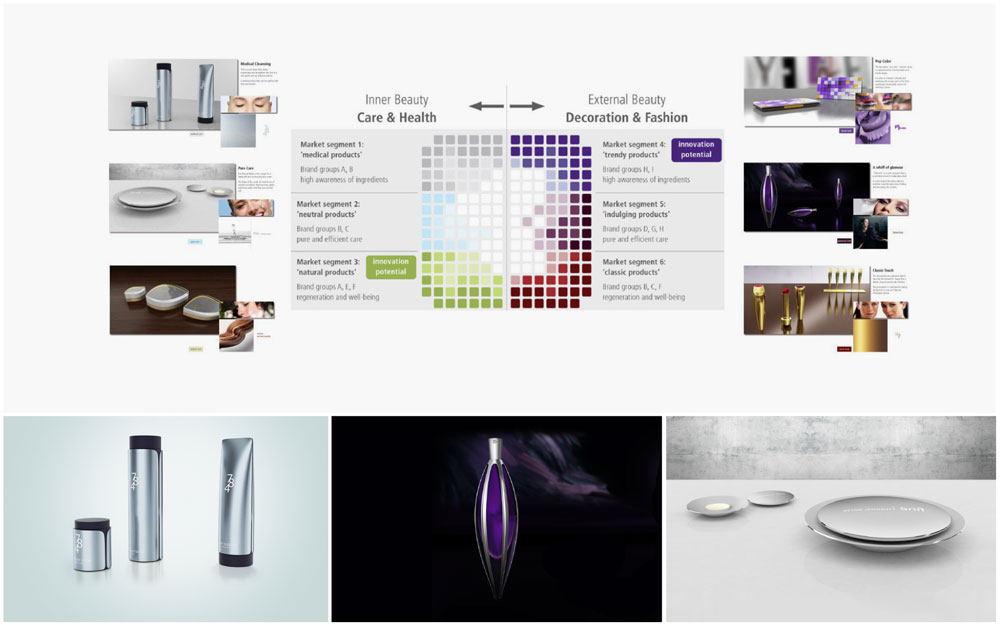 ---