Georg Fischer AG
In the cooperation between GF Piping Systems and BUDDE BURKANDT DESIGN four new product series have been designed – the ball valve lever series 546 PRO & 542 and the pneumatic actuators FC/FO & DA. The design focusses on the brand specific implementation of functional product features.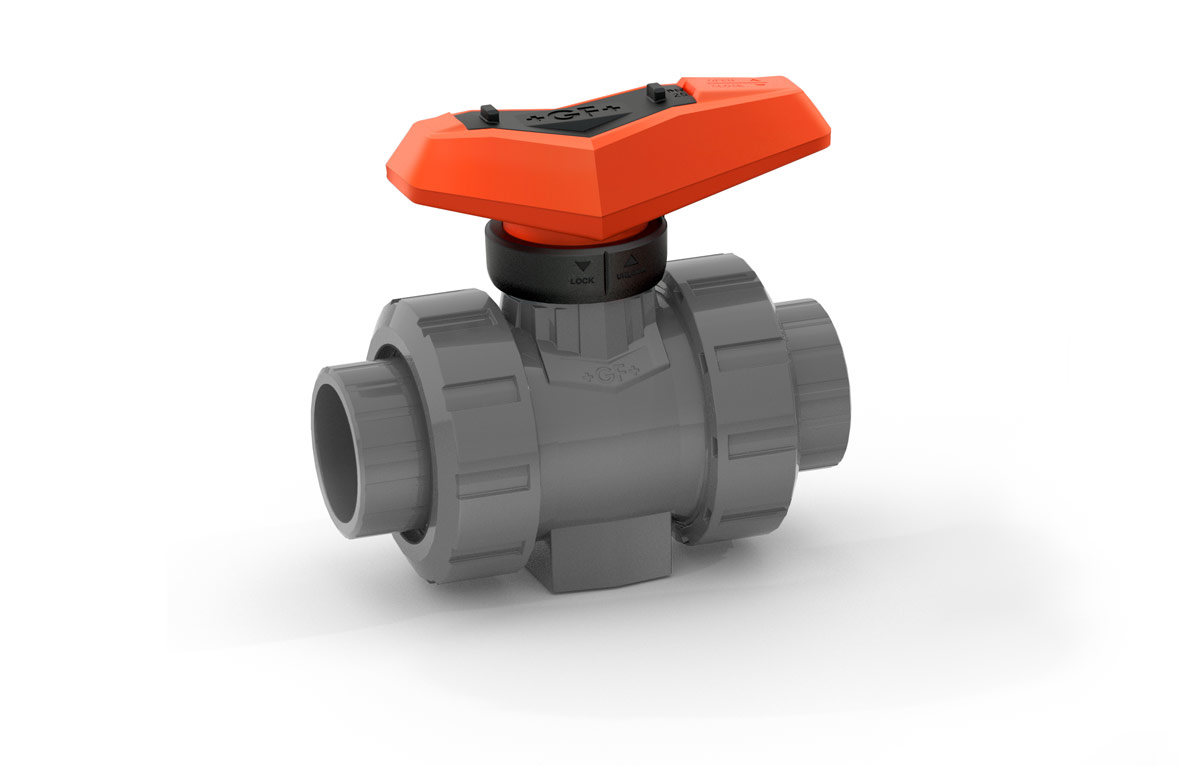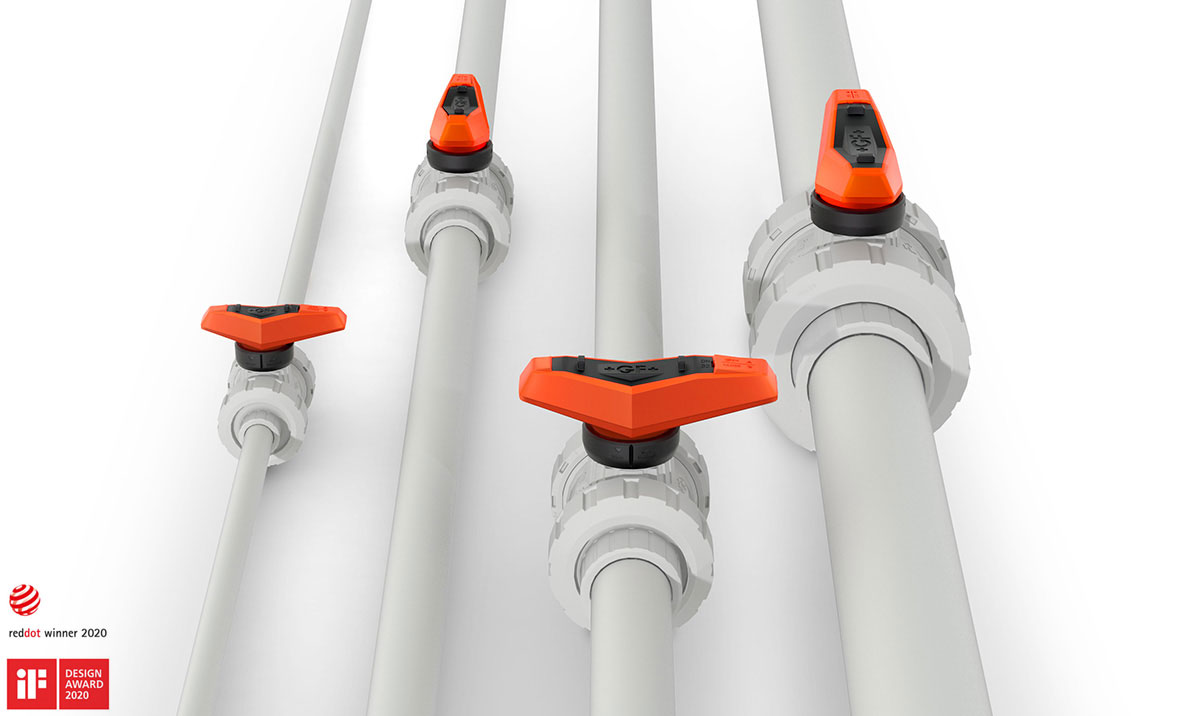 546 PRO lever series
The design is based on the reinterpretation of existing values and the targeted development of existing designs. The angular shape is a brand characteristic that has been consistently implemented.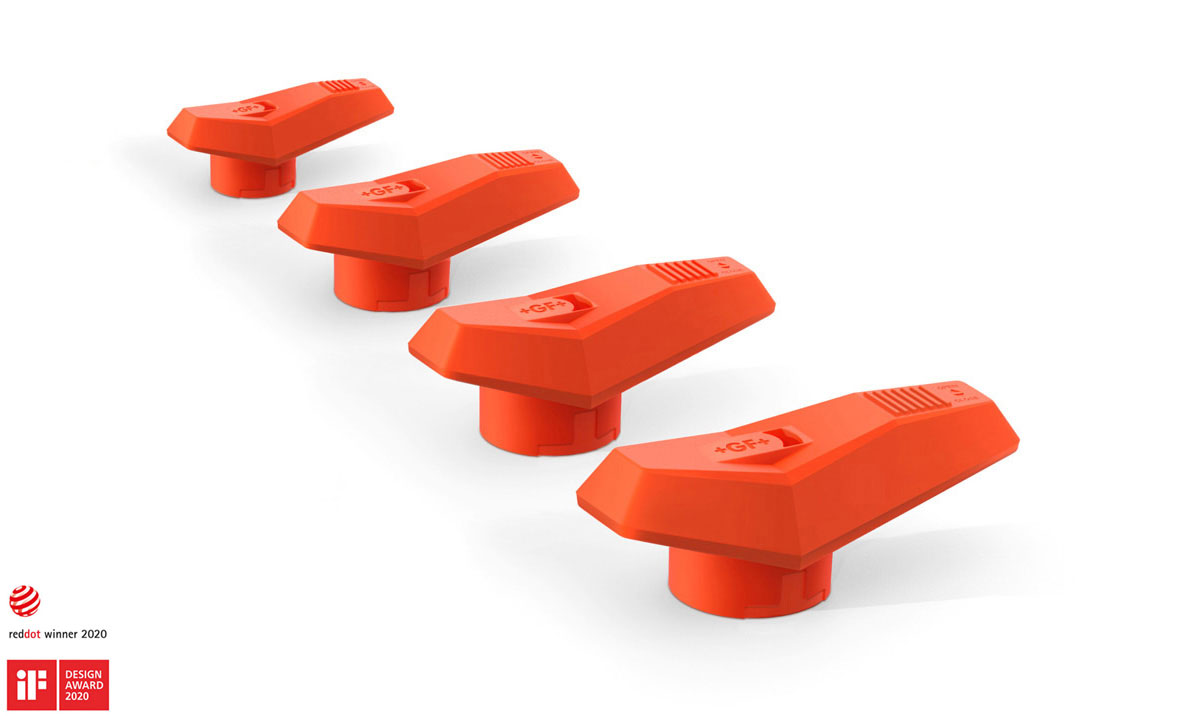 542 lever series
The design of the 546 PRO levers and 542 levers leads to a compelling product family. Both series highlight product values such as robustness, precision and reliability. The faceted asymmetrical shape creates an optical presence and clearly communicates the opened or closed position.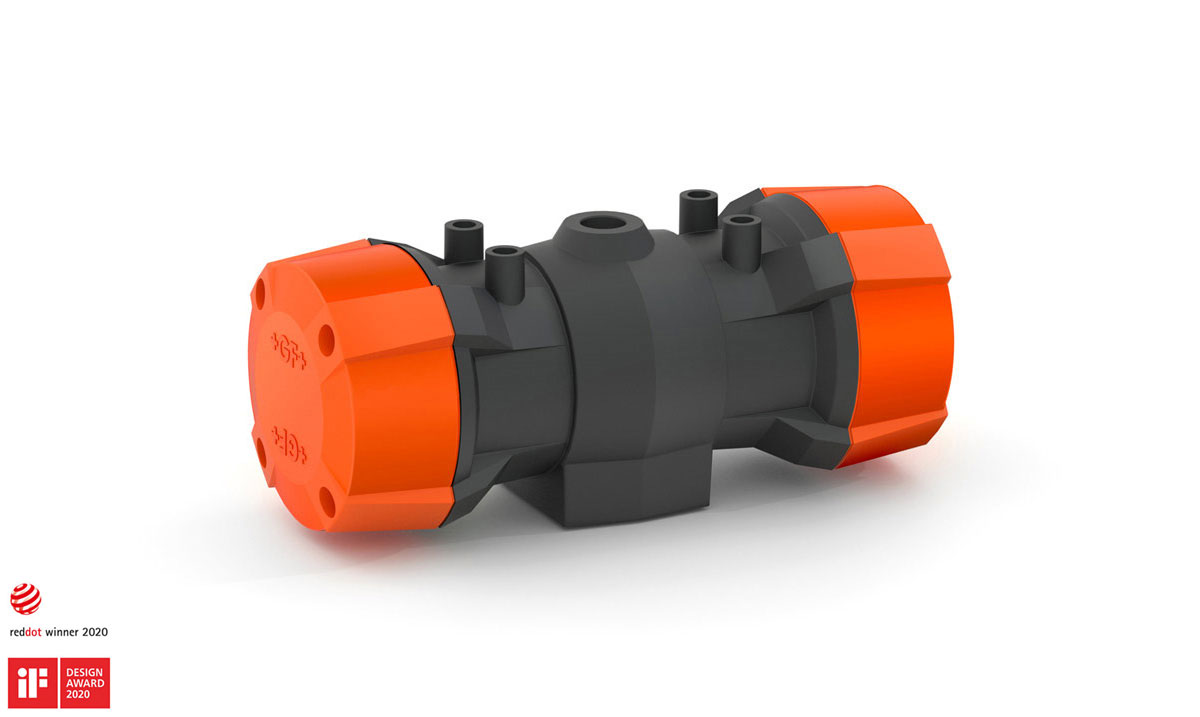 PPA FC/FO pneumatic actuator series
PPA FC/FO pneumatic actuators are used in the automated opening and closing of ball valves within piping systems. The larger, colored caps of the FC/FO actuators feature the functional safety of automatic closing/opening if the pneumatics fail.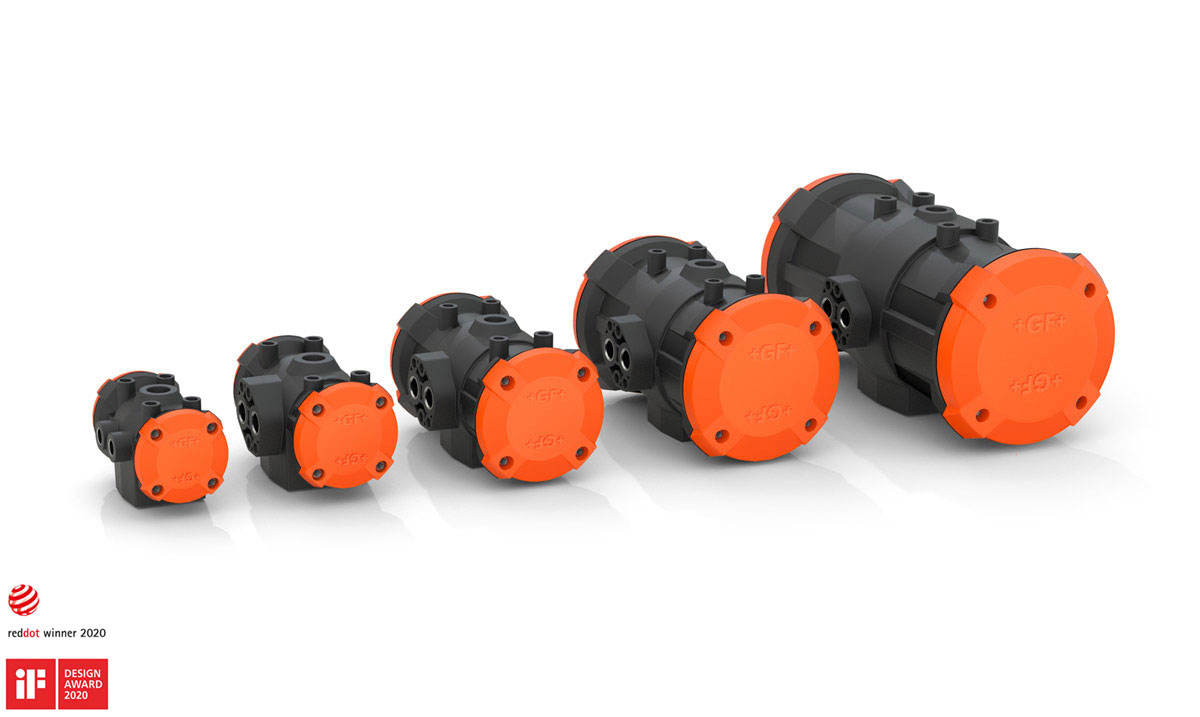 PPA DA pneumatic actuator series
Considering their high performance level, the pneumatic actuators are compact and durable to withstand the industrial application context. The colored caps of the DA actuators are especially compact to enable use in cramped spaces.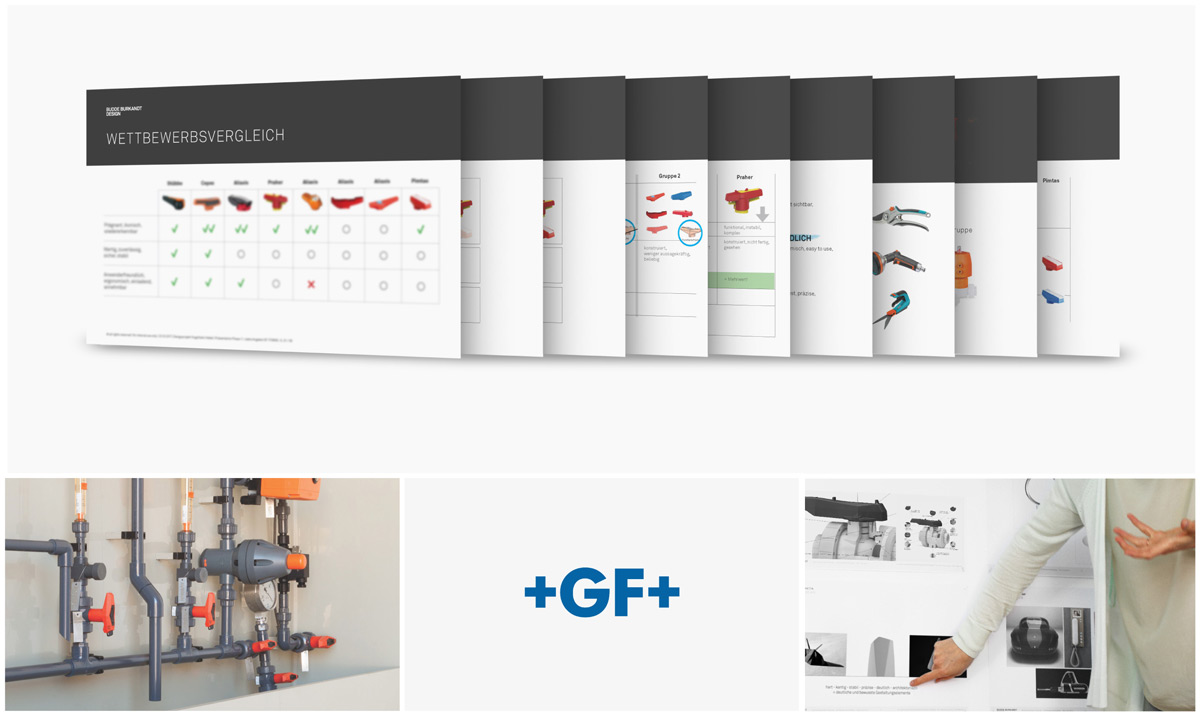 Analysis and direction
By analyzing market environment, current state, competitors and target groups utilizable potentials are uncovered. The results build the foundation for the creative process and following development steps.
Concept and design
With user preferences, function, ergonomics, aesthetics and marketability in mind, we create brand specific designs that enrich the user experience and clearly set our clients apart from their competitors.

CAD and realization
During the implementation process we are aiming the highest possible quality of the end product. The final outcome are 3D data with the highest surface quality.

---