Design Identity
Leica Geosystems offers a comprehensive range of innovative products for the precise acquisition of data, its easy analysis, and the visualization of spatial information.
---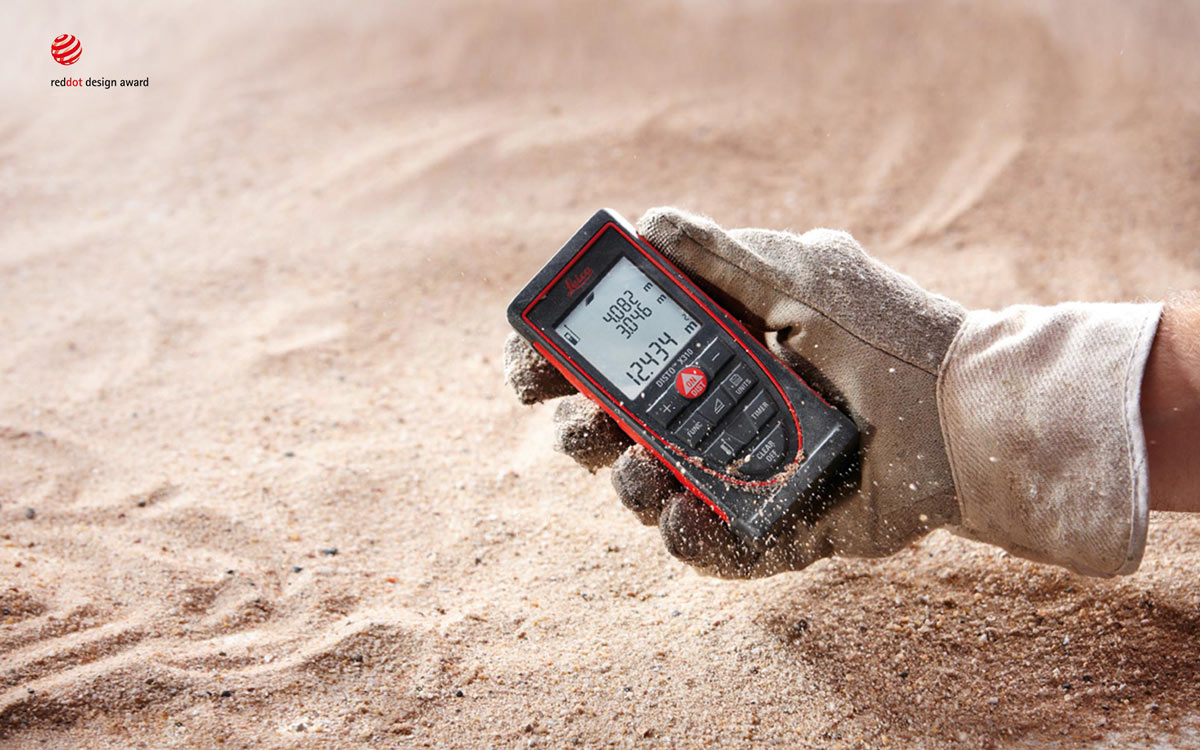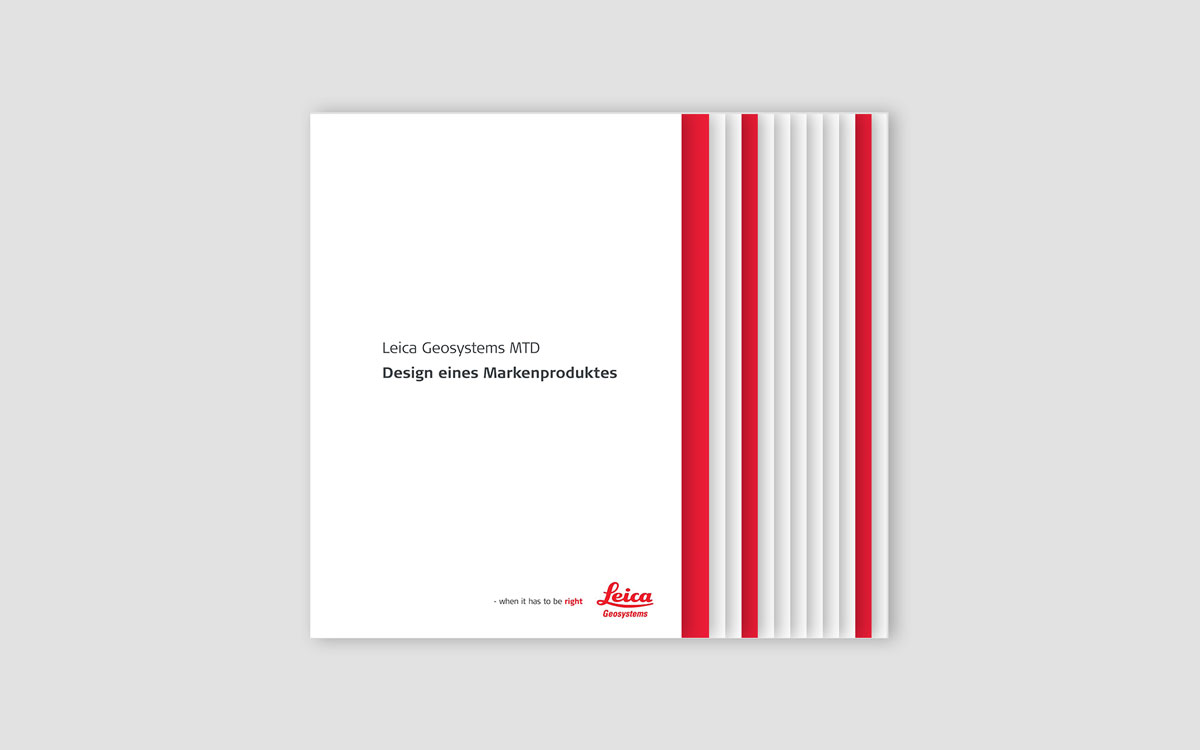 Design Direction
The unique design of the Leica Geosystems measuring devices pursues the goal of increasing the brand presence on the market and effectively standing out from the competition.
The Leica Geosystems design language consistently implements the brand-specific values in the context of the different products, value classes and segments. This creates a portfolio with a stringent yet differentiated impact.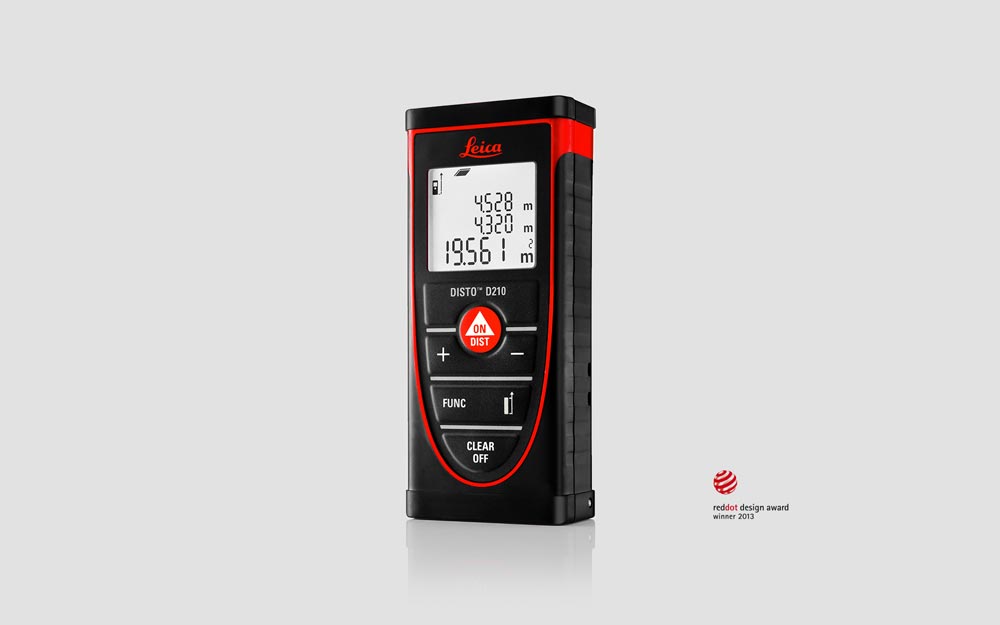 Safe contact surfaces for optimal results
The DISTO™ D210, the entry-level model among Leica Geosystems laser distance meters, received the 2013 Red Dot Award for high design quality. The clearly designed front, the safe standing and contact surfaces guarantee optimal functionality when measuring.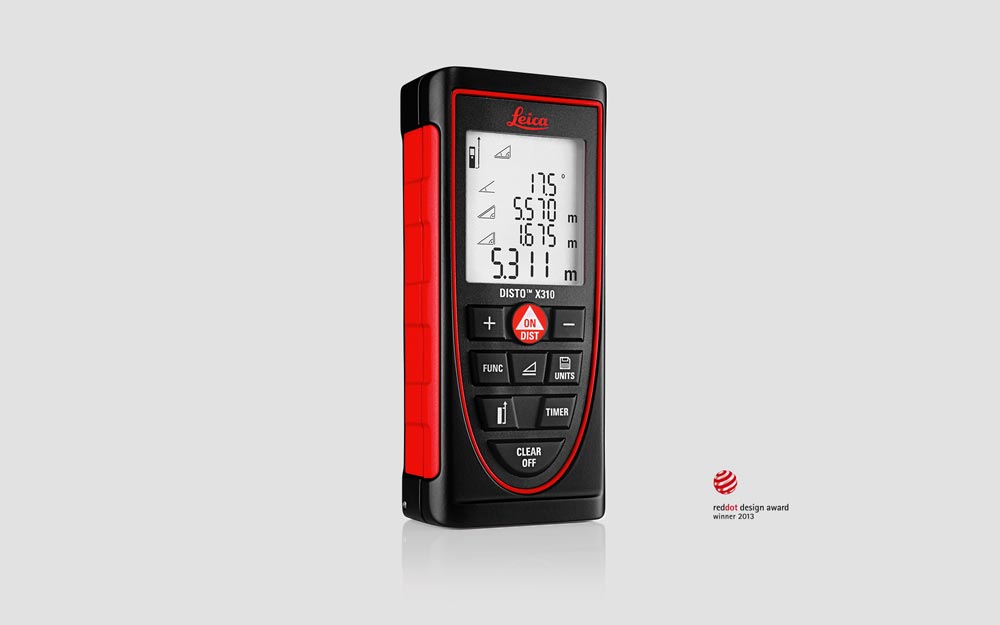 Robust and precise
The robust as well as high-precision properties of the DISTO™ X310 are implemented in a clear, strong design with precise details. The DISTO™ X310 makes a confident statement and clearly embodies what it is – the robust device in the portfolio. The DISTO™ X310 also received the Red Dot Award in 2013.

Functionality and usability
The ML180 is a 90-degree cross line laser level, that has 4 laser lines, 4 cross points and a plumb down point that is conveniently set to the outside of the tool for easy access. The aesthetics of the new Lino consistently adheres to the design language of Leica Geosystems.

High-end model
Thanks to the fold-out Smart Base, the Leica S910 enables distances between several points to be measured precisely from one position. The optimal practicability, high functionality and in particular the innovative measuring technology brings the high-end device of the portfolio to its best advantage.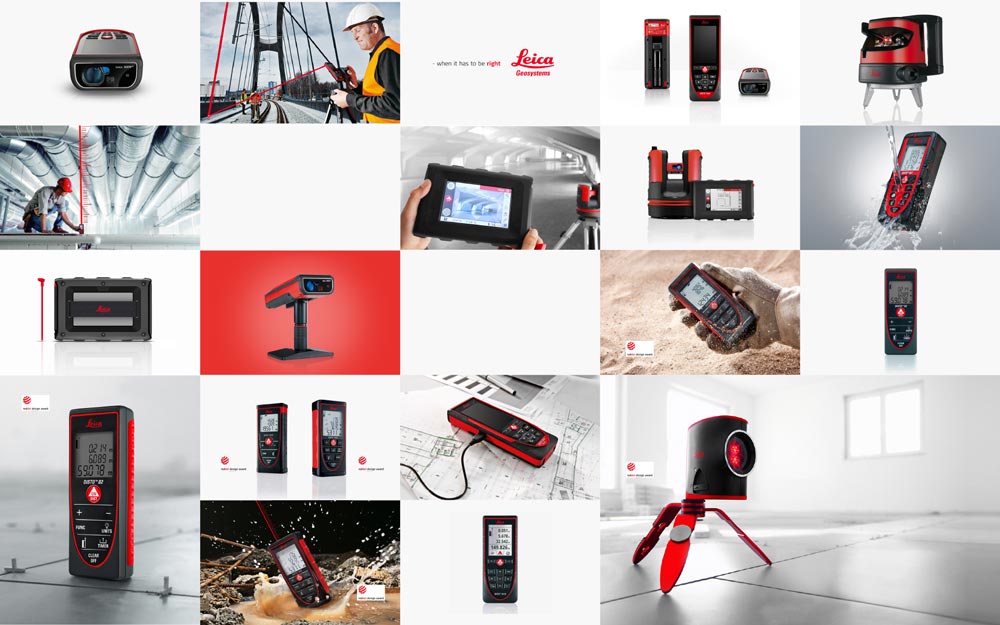 Brand-specific expression
From the entry-level model to the high-end model, the robust and high-precision properties of the devices are expressed in a clear, strong design language. The aesthetics of the devices consistently follow this design language and thus contribute to a strong impact of the product portfolio.
Design concept
The concept and design of Leica Geosystems products focus on functionality, application, and a simple, efficient usability. Understanding the brand values and the consistent application respectively further development of the design language are the basic requirements for a brand-appropriate, contemporary expression.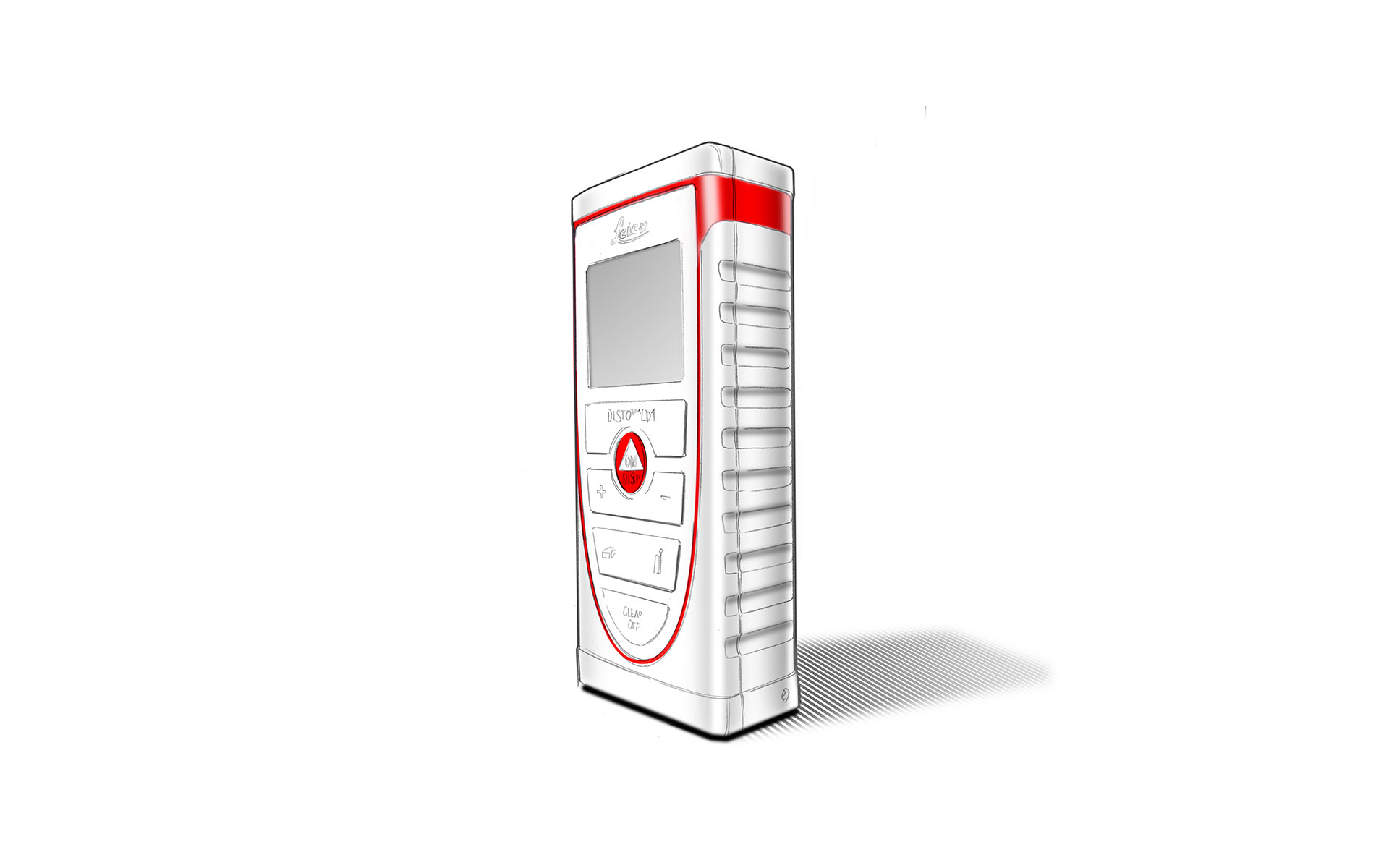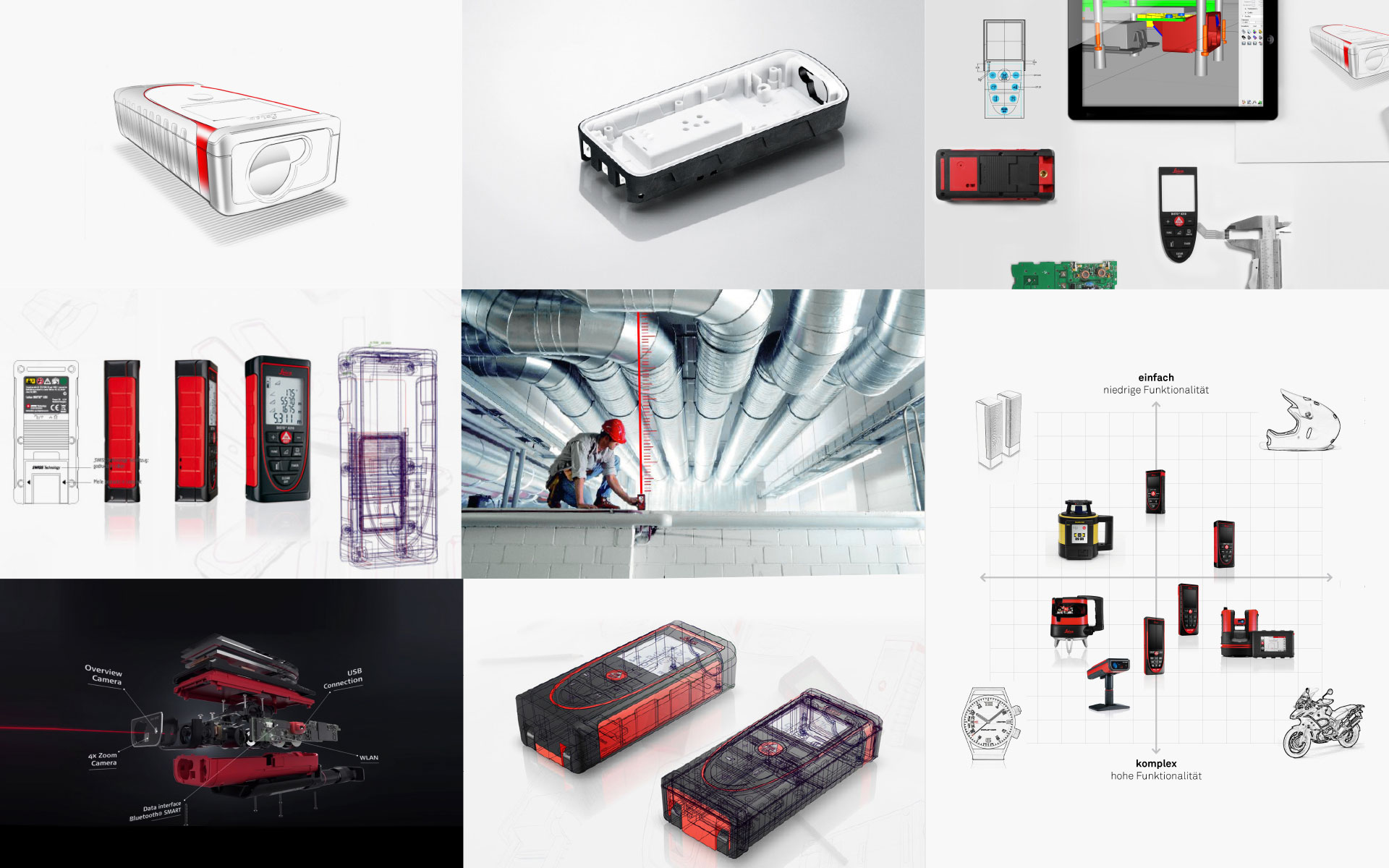 Fields of work
In more than 20 product developments, we were able to contribute our skills in the field of product design. From the first formal idea to market-ready implementation, we supported the development processes with the following services:
– Strategy & alignment
– Design concepts
– Product design
– 3D CAD design data
– Type labels
– Key design and icon design