Leica
Geosystems
Rugby 840 is a self-aligning construction laser for professional use inside and out. Particularly robust, shockproof, and waterproof according to the highest standard IPX-8, it is designed to provide the user with reliable precision, perfect results even under the roughest conditions.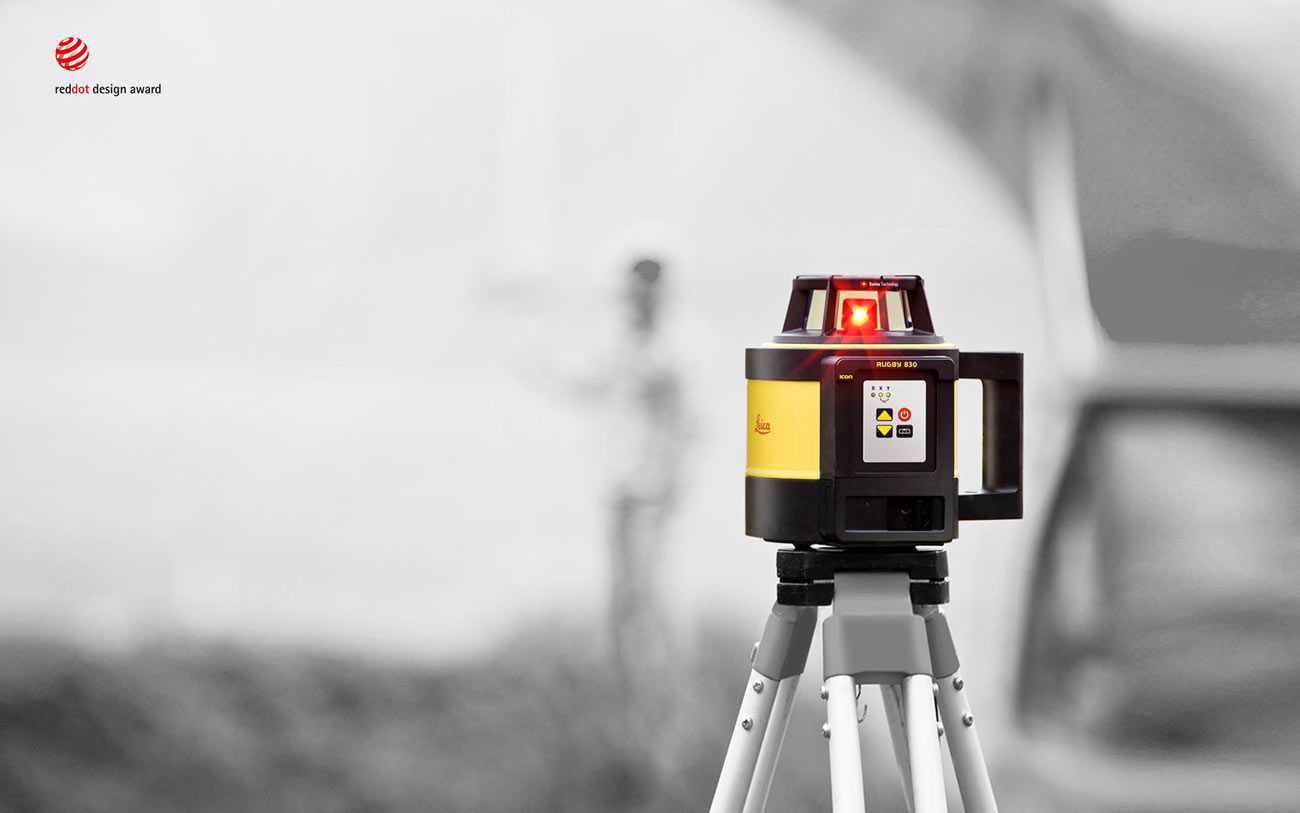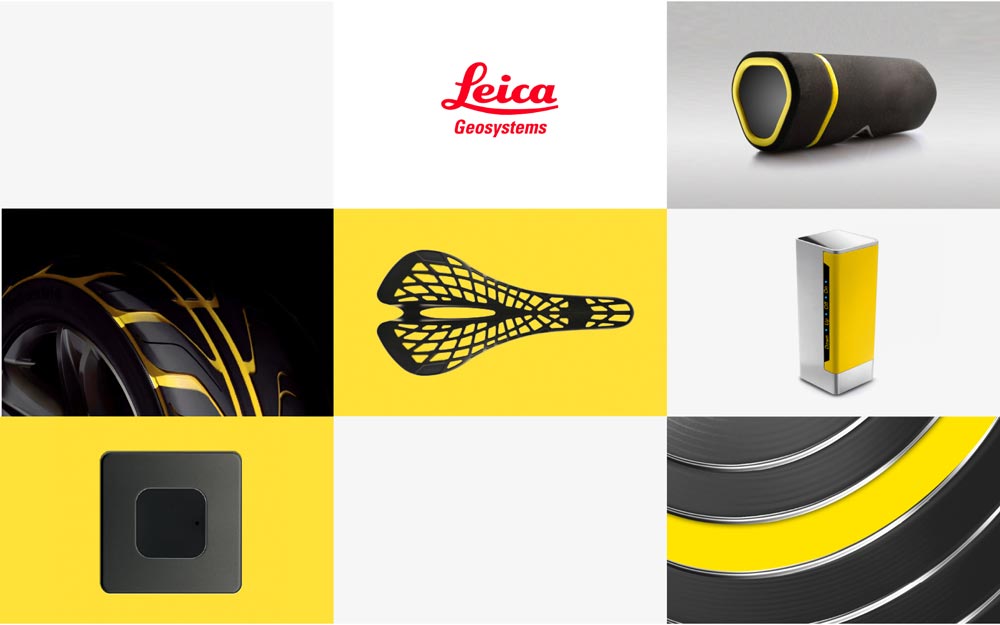 Design Concept
The focus of the design is a recognizable sign on the construction site that embodies the high standards of the Leica Geosystems brand in terms of functionality and quality. The development of the Leica Geosystems Rugby family is in the context of professional use and the established brand image.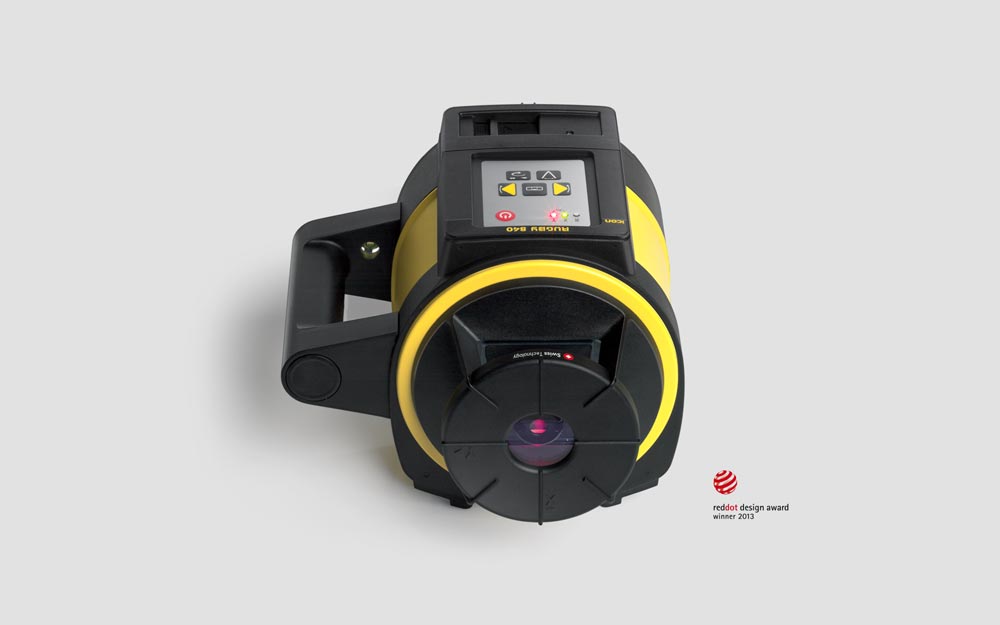 Robust and precise
The partially rubberized housing ensures not only shock resistance but also a secure hold in all positions of use. In the use of robust as well as precise, linear elements, the parameters 'precision', 'unambiguity' and 'robustness' can be combined into an iconic design language.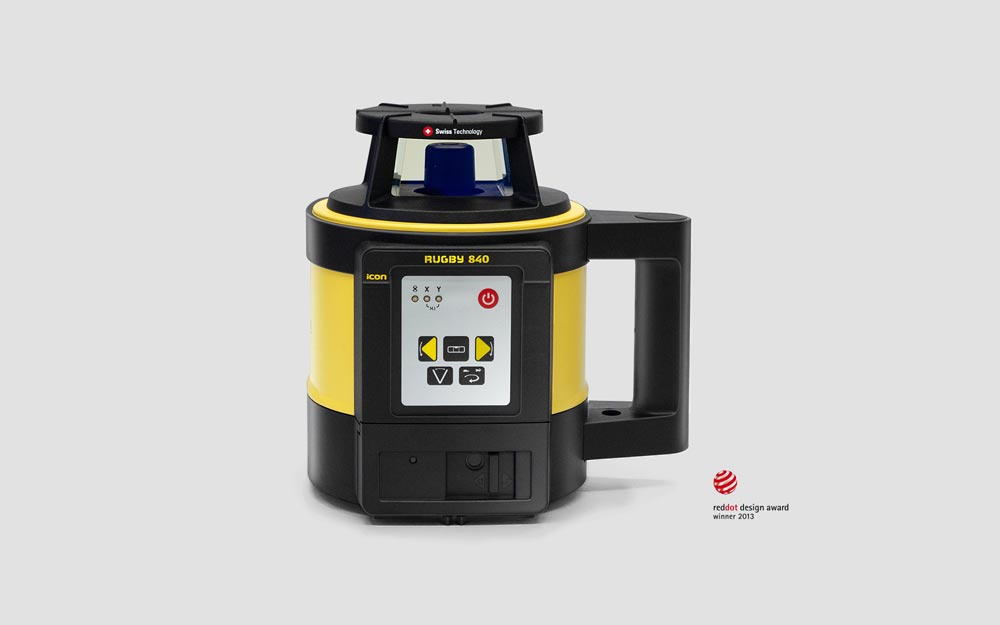 Clearly professional
As a zero point on the construction site, the Leica Rugby serves as an alignment for a variety of jobs. In accordance with this central role, the product is characterized by the strong black and yellow contrast and the clear design with optimal visibility. The clear, reduced design communicates high quality standards and stands for a product that you can rely on for a long time.
Intuitive functionality
The Leica Rugby series consists of 8 rotating lasers, which are characterized by functions geared towards different applications. These can be controlled directly on the device via the central control panel on the front. Icons and button design convince with a simple, intuitive application.

---