The user interface of the digital rotary handle 3495 by Schlossfabrik Heusser AG provides an electronic access solution for cupboards, shutters, drawers and office furniture.
The dedicated app can be used to control and adjust access criteria according to personnel, time and area requirements – both in large buildings such as hospitals and office blocks as well as privately. The design and configuration of the app is geared towards a broad target group, decent esthetics and an intuitive interface.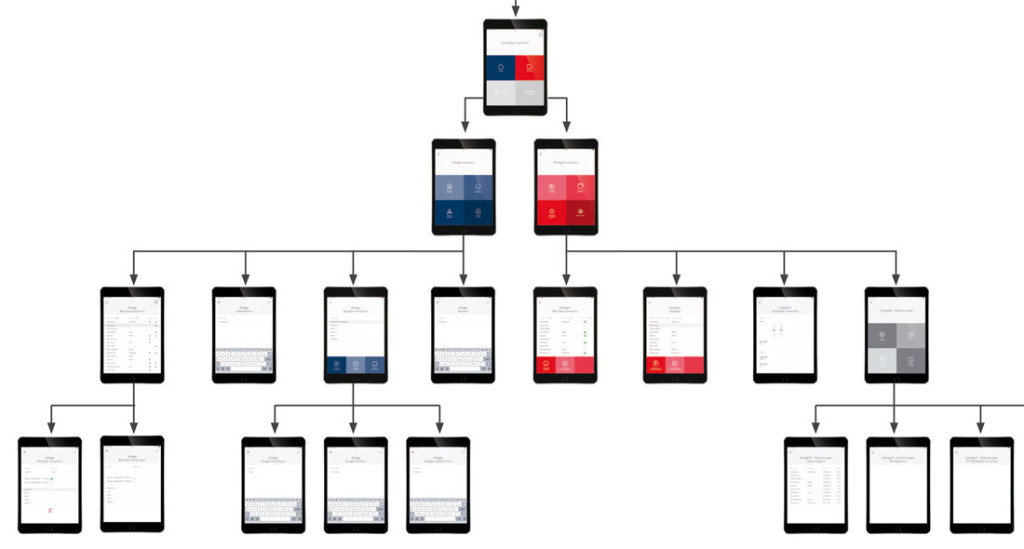 The user interface is intuitive and self-explanatory, so that the user understands its behavior without any previous experience, explanation, assistance or special training. Large, color-coordinated areas with self-explanatory icons shape the app's esthetics. The navigational structure and basic interaction steps were illustrated during the development process using wireframes and sketches.