Water-to-go is a refillable drinking bottle made with high-quality glass. A stylish daily companion for work, journeys, leisure, etc. It is designed to be carried in a rucksack or handbag. Due to its slender dimensions, it takes up very little space and can be taken anywhere with you. It is therefore always close to hand.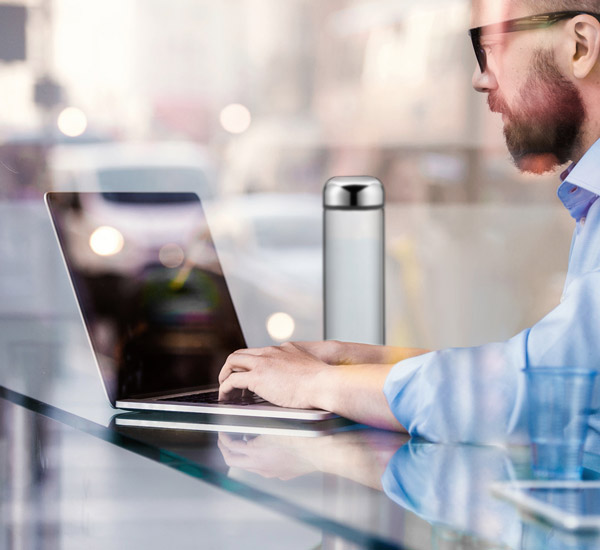 Once the screw top lid has been firmly closed, the WMF water bottle is completely leak-proof. The lid closes flush against the bottle and covers a large part of the upper area making it secure. The wide bottle neck is particularly practical. It allows you to easily drink from the bottle, just like a glass. The wide opening also makes it easier to clean and fill with water, drinks or extra ingredients such as lemon slices.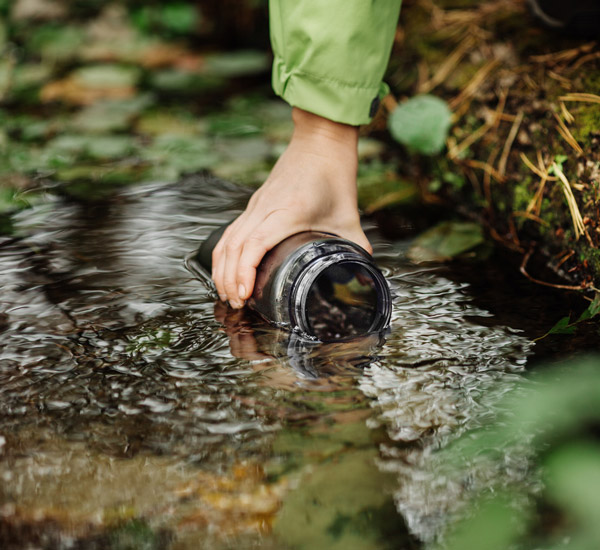 The distinct shape and the combination of glass and characteristic WMF stainless steel reflect the brand's character. With this material combination, the Water-to-go bottle offers a sustainable alternative. Besides the hygiene, health and flavour benefits, glass is one of the few materials that is 100 percent recyclable.