WMF
WMF AG is a manufacturer of household, catering and hotel goods founded in 1853 and based in Geislingen an der Steige. The WMF Group is represented worldwide. For a global brand, one of the design requirements is the development of an attractive aesthetic that is internationally understandable and interprets the values of the brand in a contemporary way.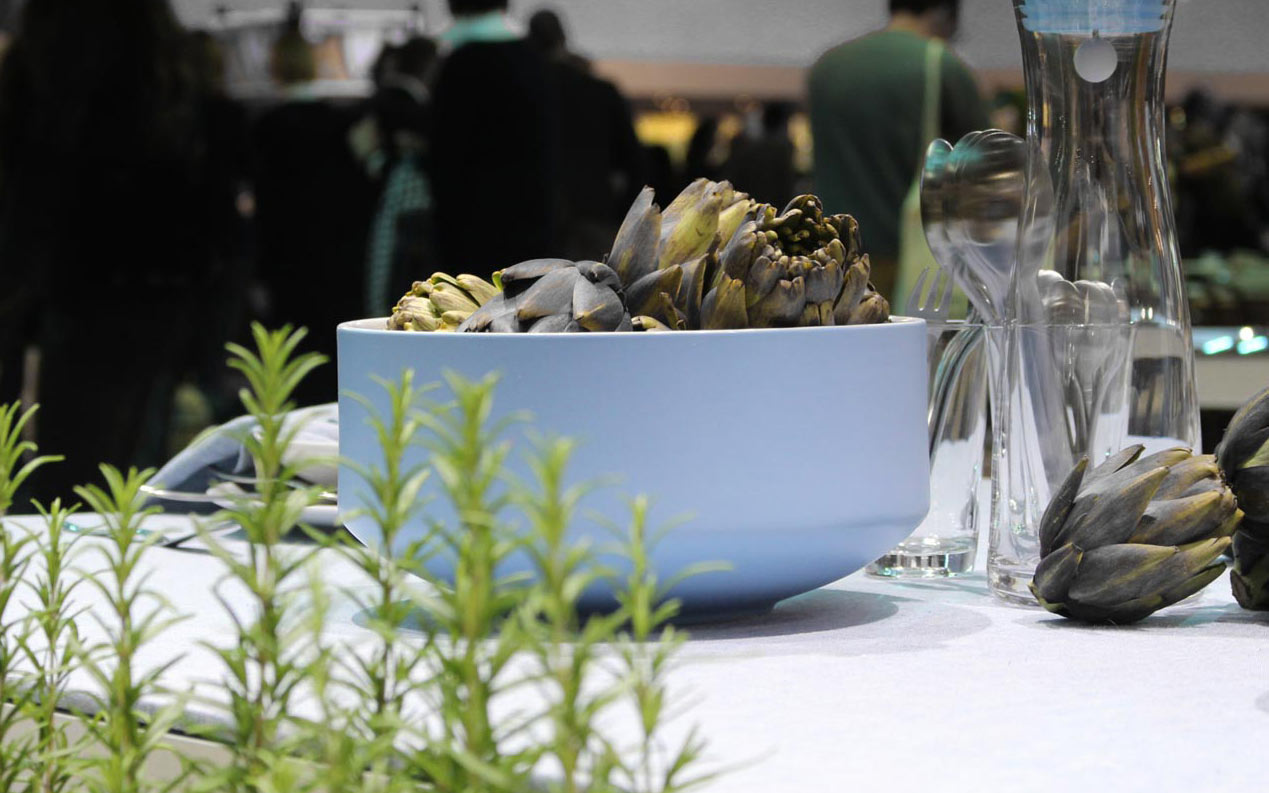 ---
WMF – Design concept
The products of the Nuro, Moto and Water-to-go collections have a clear, acceptable design language, which is complemented by soft, even flowing elements. Different materials, surfaces and colors reinforce this formal contrast and create an exciting overall impression. In particular, the combination of the materials glass with the WMF-typical stainless steel reflects the character of the brand.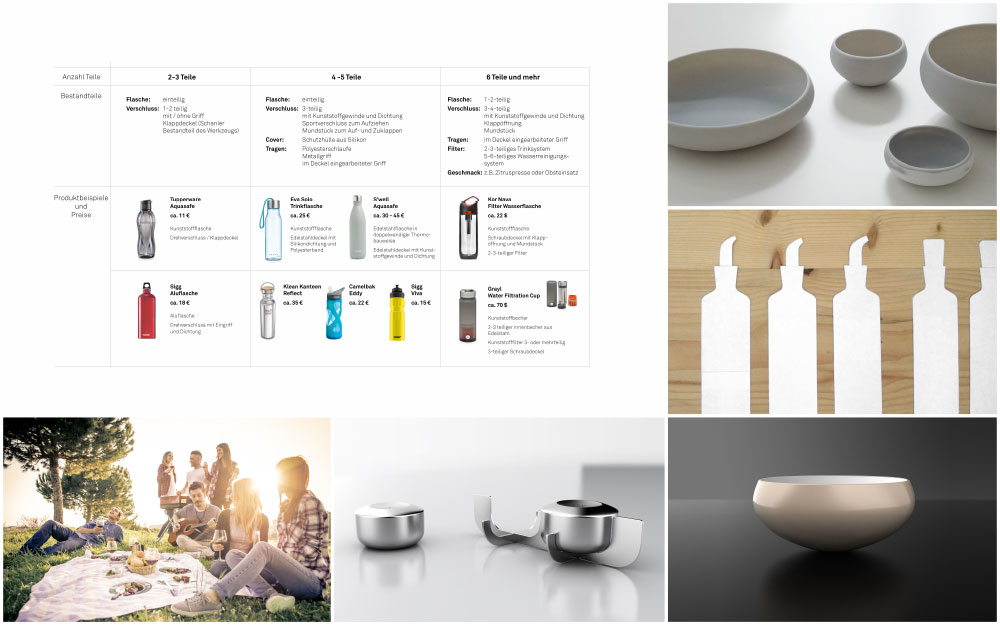 WMF – Processes
The product concepts and designs for the WMF are targeted towards specific application scenarios. Current needs, lifestyles and trends form the basis for product concepts that are implemented in timeless, durable designs. The conception and design of WMF products includes the following services:
– Research of the market environment
– Competitor analysis
– Functionality analysis
– Concept and design
– Color, material, finish
– Visualization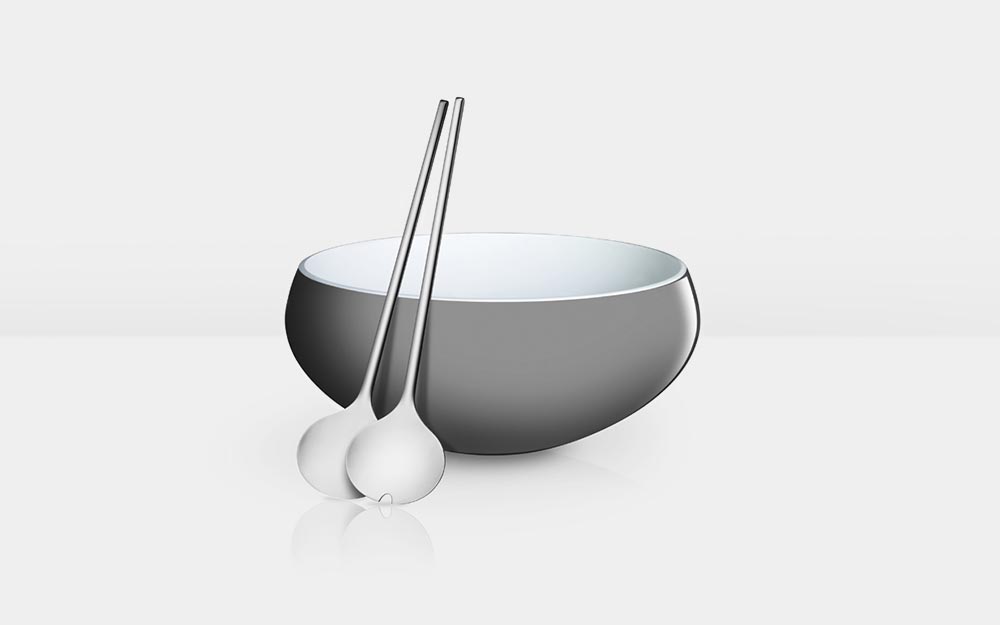 WMF – Nuro Salat-Set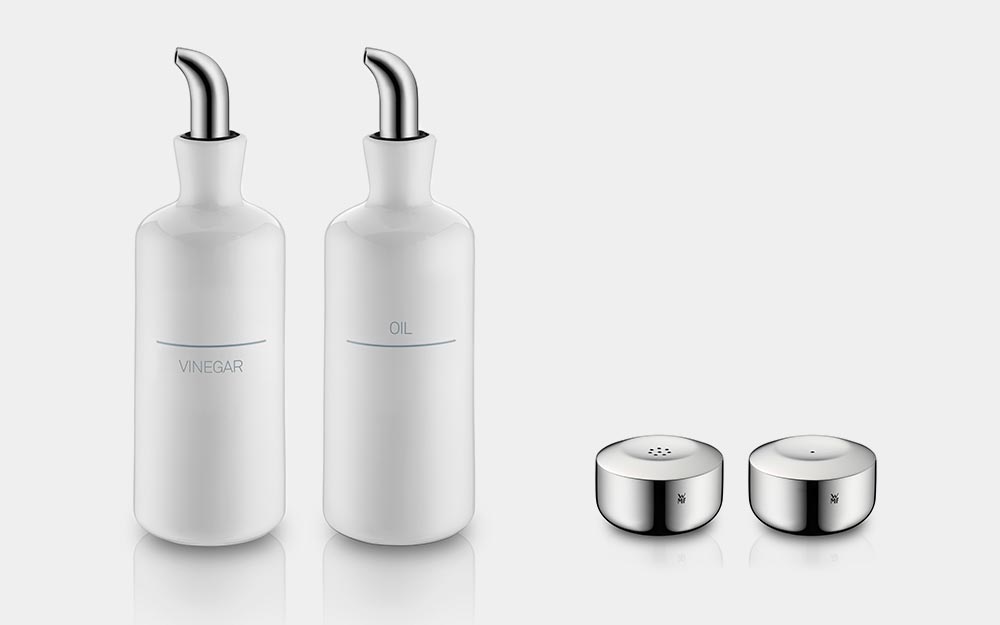 WMF – Moto
WMF – Moto
---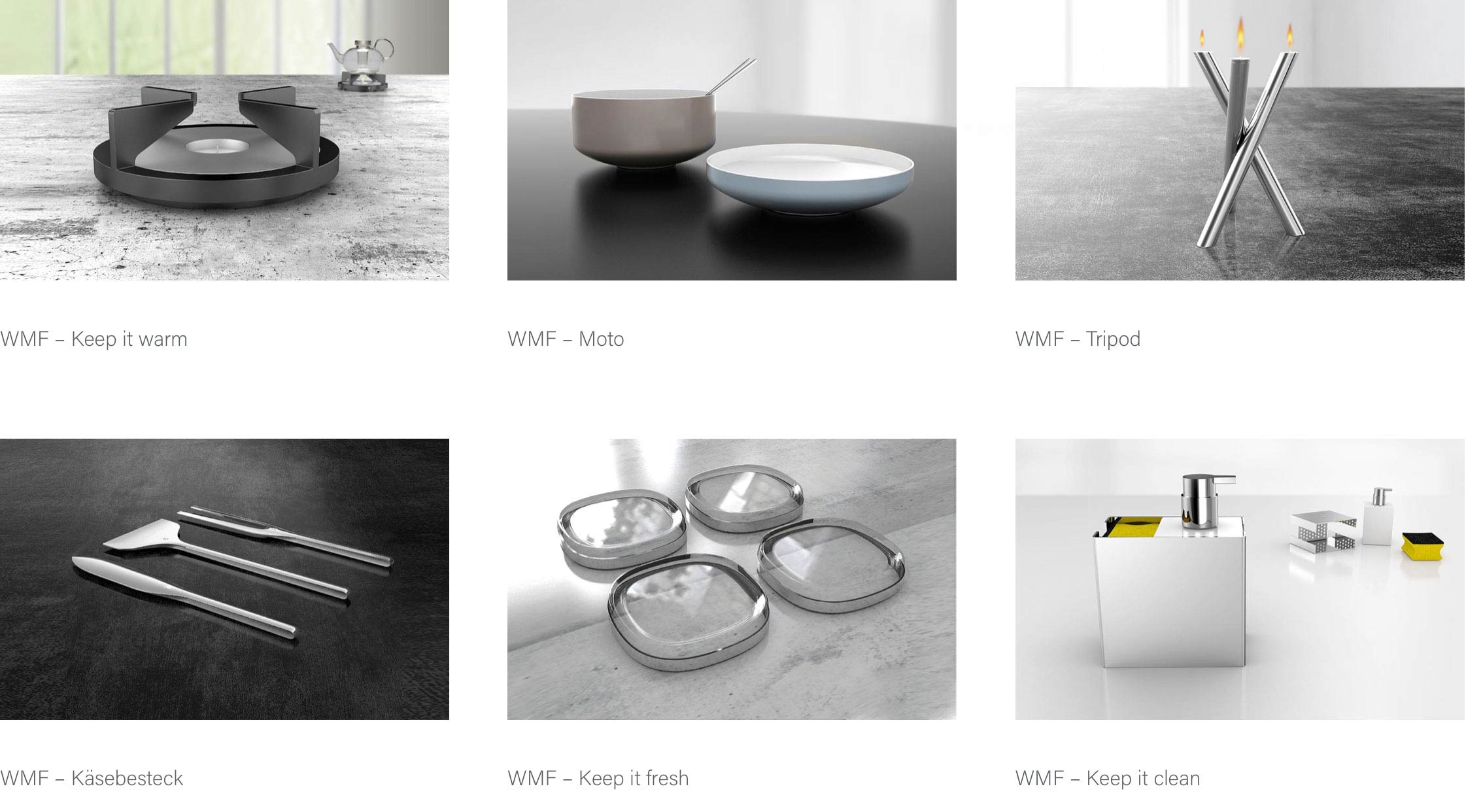 ---